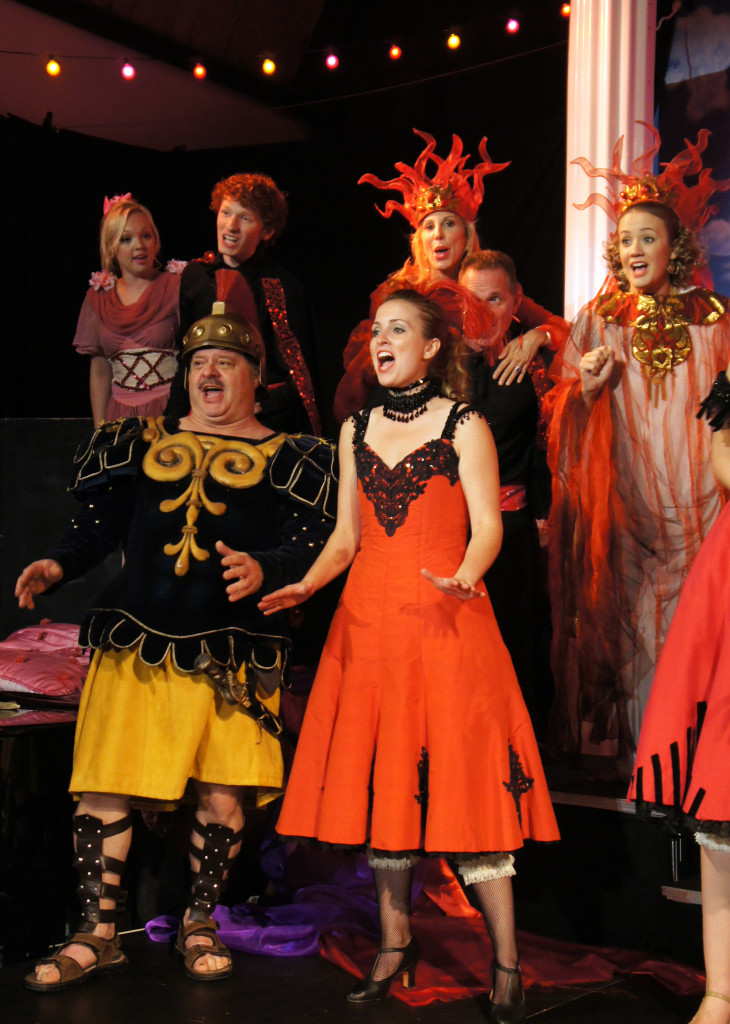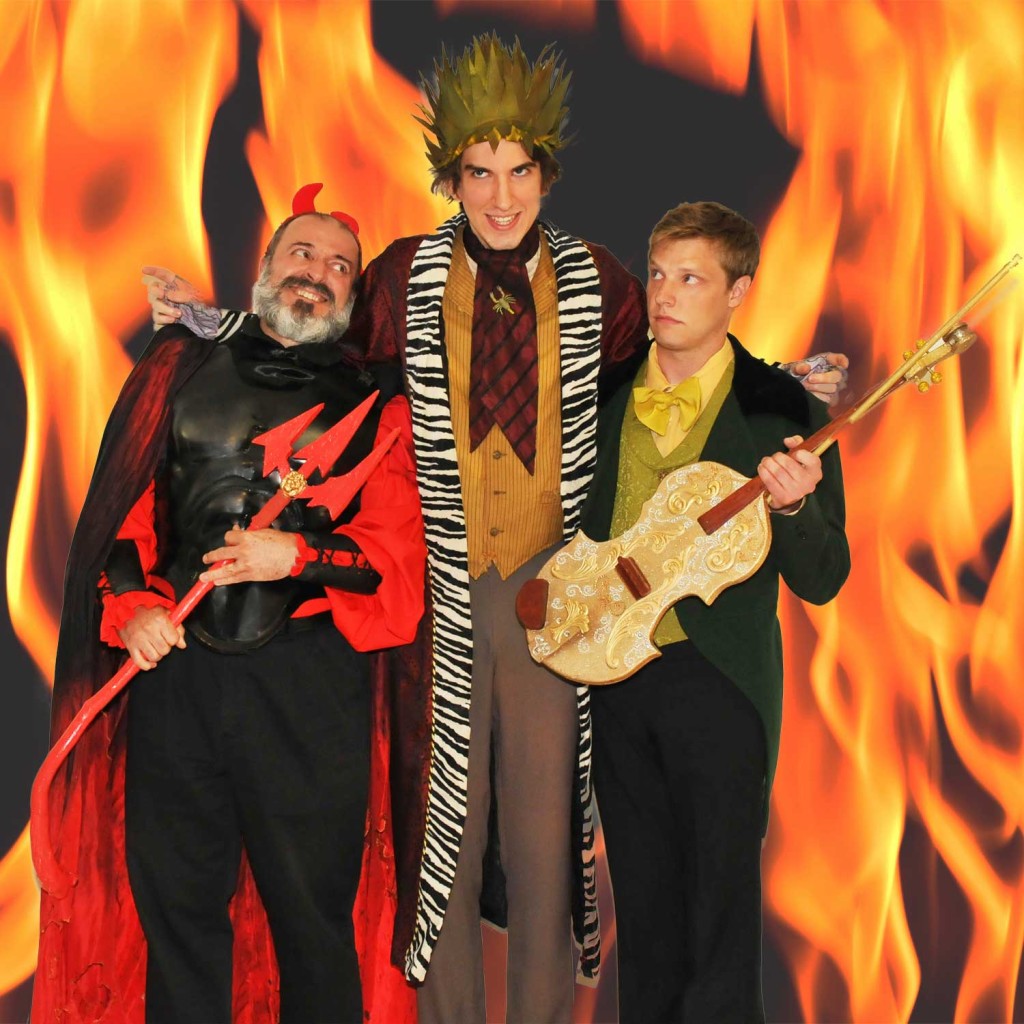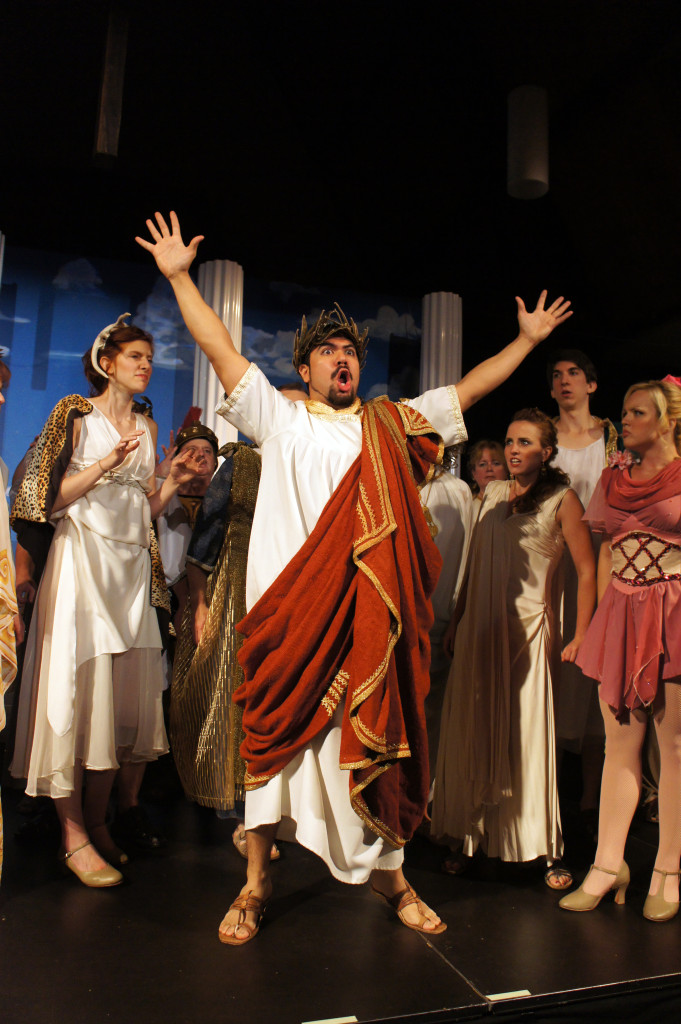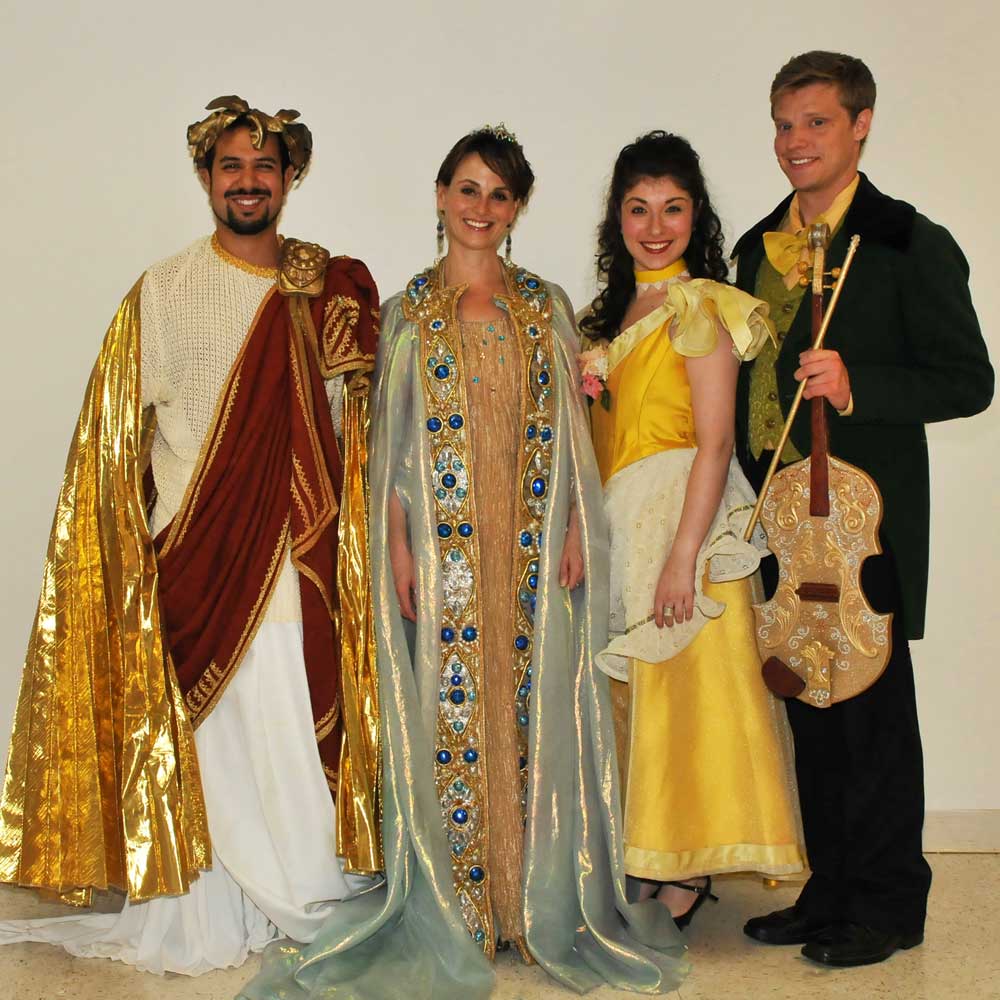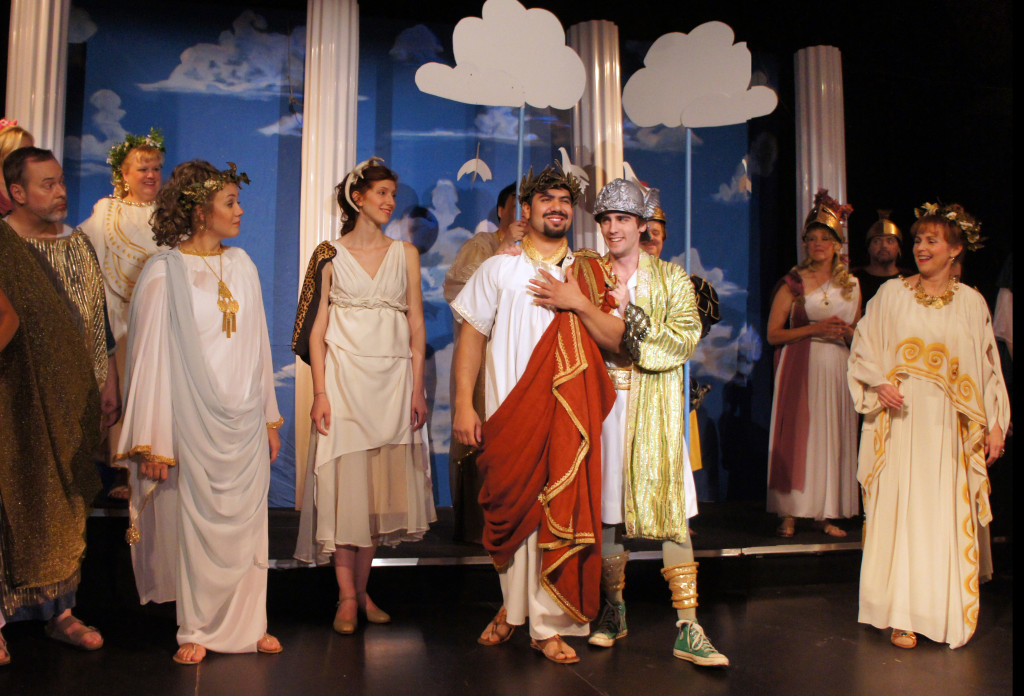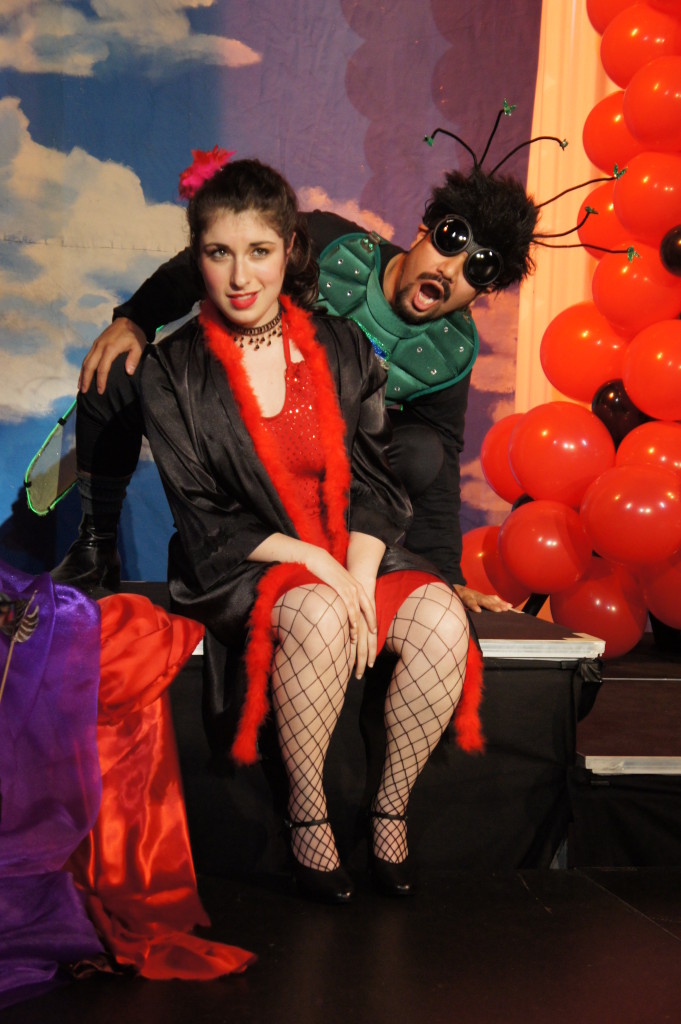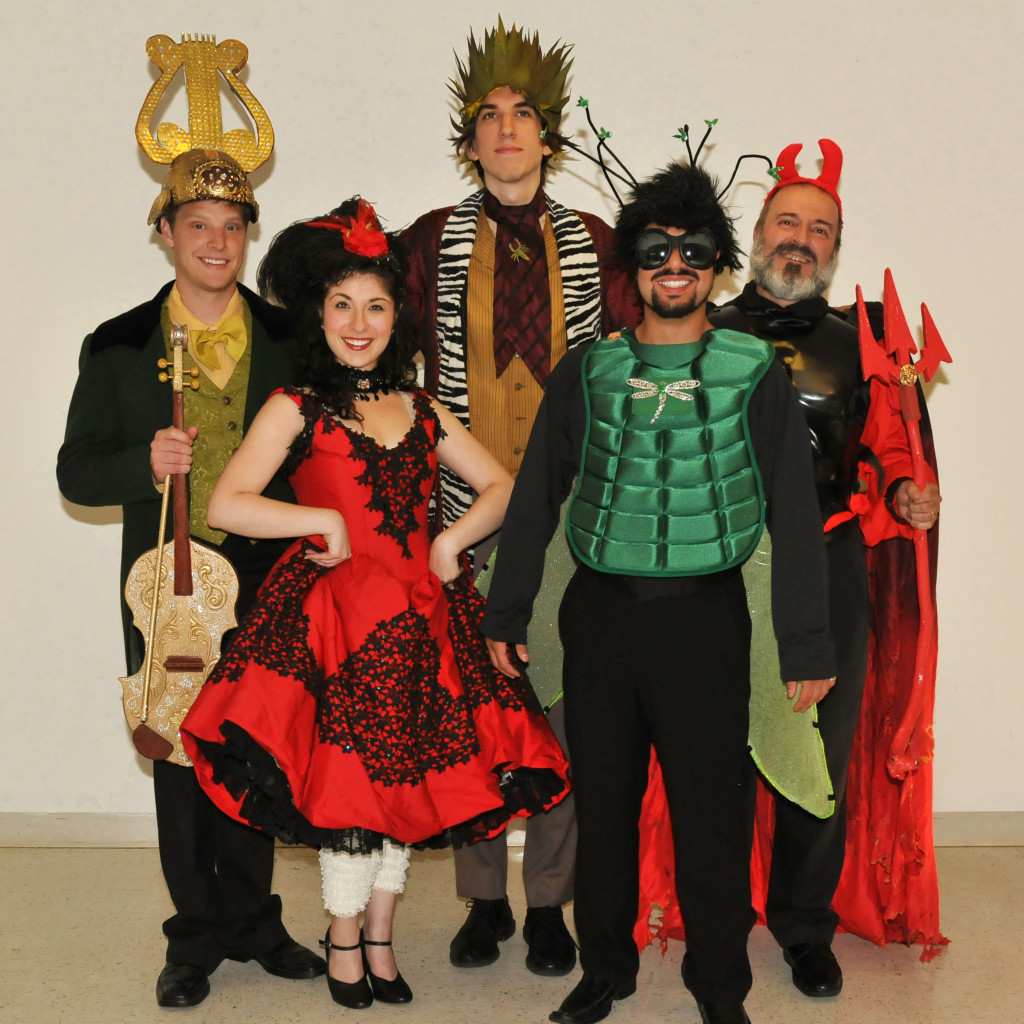 "Orpheus…"  will be a fully staged 2013 production held at St. Mark's Episcopal Church 140 South Finley Ave in Basking Ridge, NJ on
Saturday September 21st at 8pm

Sunday September 22nd at 2pm

Thursday September 26th at 8pm (Understudies Show)

Friday September 27th at 8pm

Saturday September 28th at 2pm

Saturday September 28th at 8pm
Tickets are priced at $20, $25 and $30
Click here http://www.seatyourself.biz/lightoperaofnewjersey to select your seats, pay on line, and PRINT your own tickets!
Directed by William Corson
=========================================================================
Come see Light Opera of New Jersey's all new invigorating version of "Orpheus in the Underworld" by Jacques Offenbach, a hilarious show about the Greek mythical Gods fighting over the irresistible mortal, Eurydice!  See what happens when Pluto, disguised at a shepherd boy, steals her away from her husband, Orpheus, and then takes her down to Hades.  When Jupiter comes to the rescue he also gets caught up with the beautiful girl while at the same time Public Opinion prods a reluctant Orpheus to "go to hell" to get her back.  When all the attention dies down, Eurydice rejoices in her new found celebrity and dances the famous "Can-Can" number with Venus, Minerva, Diana, Cupid and an entire collection of Gods and Goddesses.
This production features 26 of the Light Opera of New Jersey's finest singers including several professional guest artists from New Jersey and New York City including Kathryn Krasovec of the Metropolitan Opera. The familiar "Can-Can" melody was originally written for this show!  You will really enjoy it!
Orpheus……….…Benjamin Robinson
Eurydice………… Chelsea Friedlander
Jupiter……………John-Andrew Fernandez
Pluto……………Steven Snow
Public Opinion…..Kathryn Krasovec
Diana……………Paige Porter
Cupid……………Catie Shelley
Juno……………..Lauran Corson/Beth Lohner
Venus……………Kaitlyn Costello
Mercury…………..Alex Corson
Minerva…………..Emma Walker
John Styx…………William Remmers
Mars……………….Frank Skokan
Violinists… Sarah Matsushima, Laura DeFelice, Barbara Lewis, Joanna Hoty Russell, Joanna Scarangello, Lauren Walker
Policemen…Ira Barth, Mike Baruffi, Ethan Lynch, Rick Morley, Changkuo Hseih, Ted Roper
This program is made possible, in part, by funds from the New Jersey State Council on the Arts/Department of State, a Partner Agency of the National Endowment for the Arts, and administered by the Somerset County Cultural and Heritage Commission through the State/Count Partnership Local Arts Program.